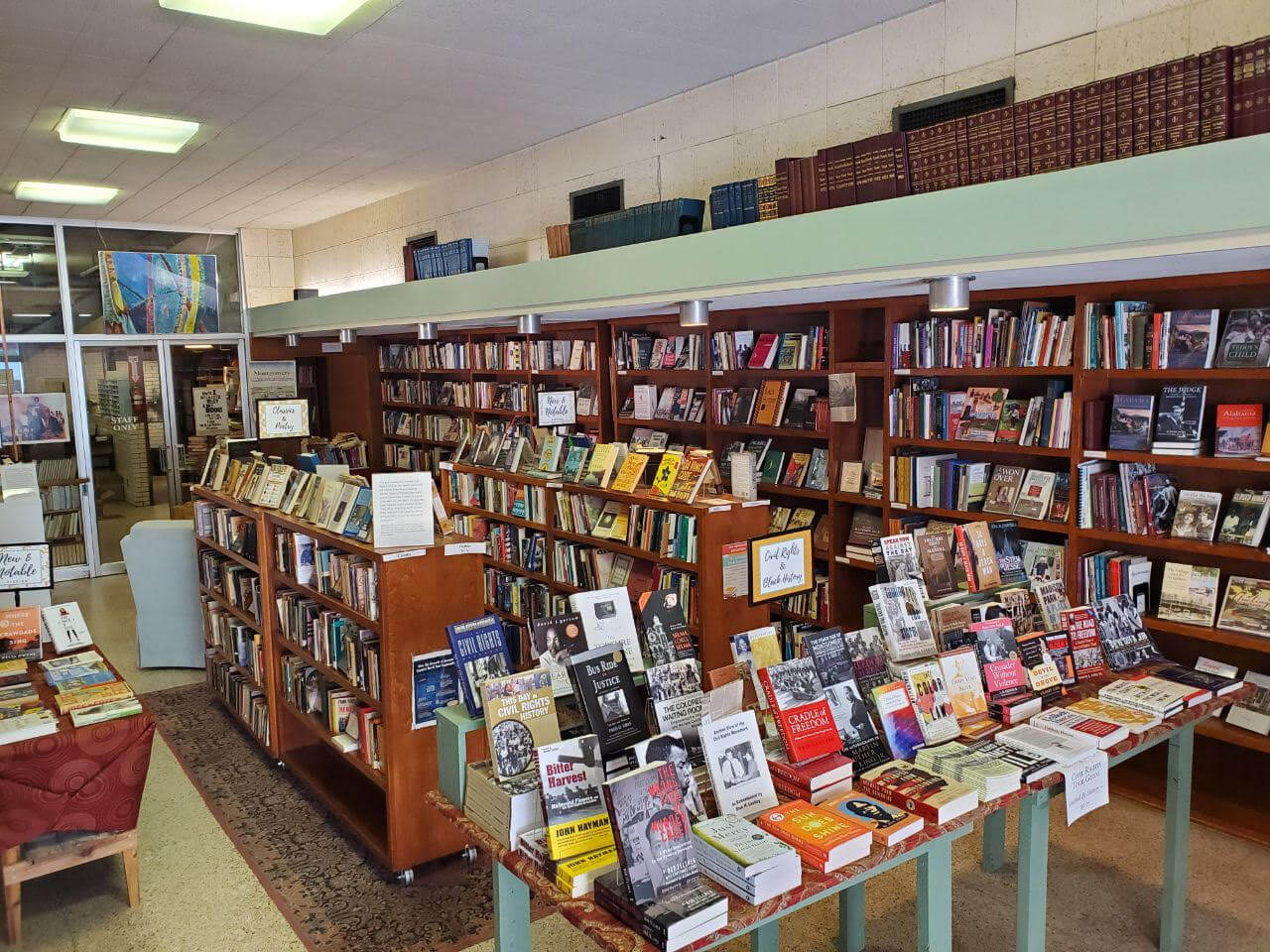 The NewSouth Bookstore is a general independent bookstore in Montgomery, Alabama selling new and used books. We've been in business since 2000. We have a particularly excellent selection of titles in the following subject categories: Southern history and culture, Civil War, civil rights, slavery, Reconstruction, Alabama history, Montgomery history, biography/memoir, politics, literary fiction, classics, and poetry. Books across a wide range of categories are sold.
The NewSouth Bookstore actively hosts author talks and other events, including the reading of plays and music and educational programs. To learn about these programs, please sign up for our bookstore newsletter. You may also follow us on social media. 
We welcome tour groups.
The NewSouth Bookstore is centrally located in historic downtown Montgomery a couple of blocks in four directions from The Freedom Rides Museum, the Court Square Fountain, the Rosa Parks Museum, and EJI's The National Memorial for Peace and Justice.
Our address:
The NewSouth Bookstore
105 S. Court Street
Montgomery, AL 36104
Our phone number:
334-834-3556
Our business hours:
10am to 6pm: Monday through Friday
11am to 4pm: Saturday
11am to 4pm: Sunday